CPR History
Learn about the history and highlights of CPR.
Evolution of CPR
It was in 1740 that the Paris Academy of Sciences recommended the use of mouth-to-mouth and chest compressions in order to rescue drowned victims of the Seine river. More than 10 years after their recommendations, several organizations were their appearances in Holland as well as in England. However, CPR standards became the norm almost 200 years later in the 1950s.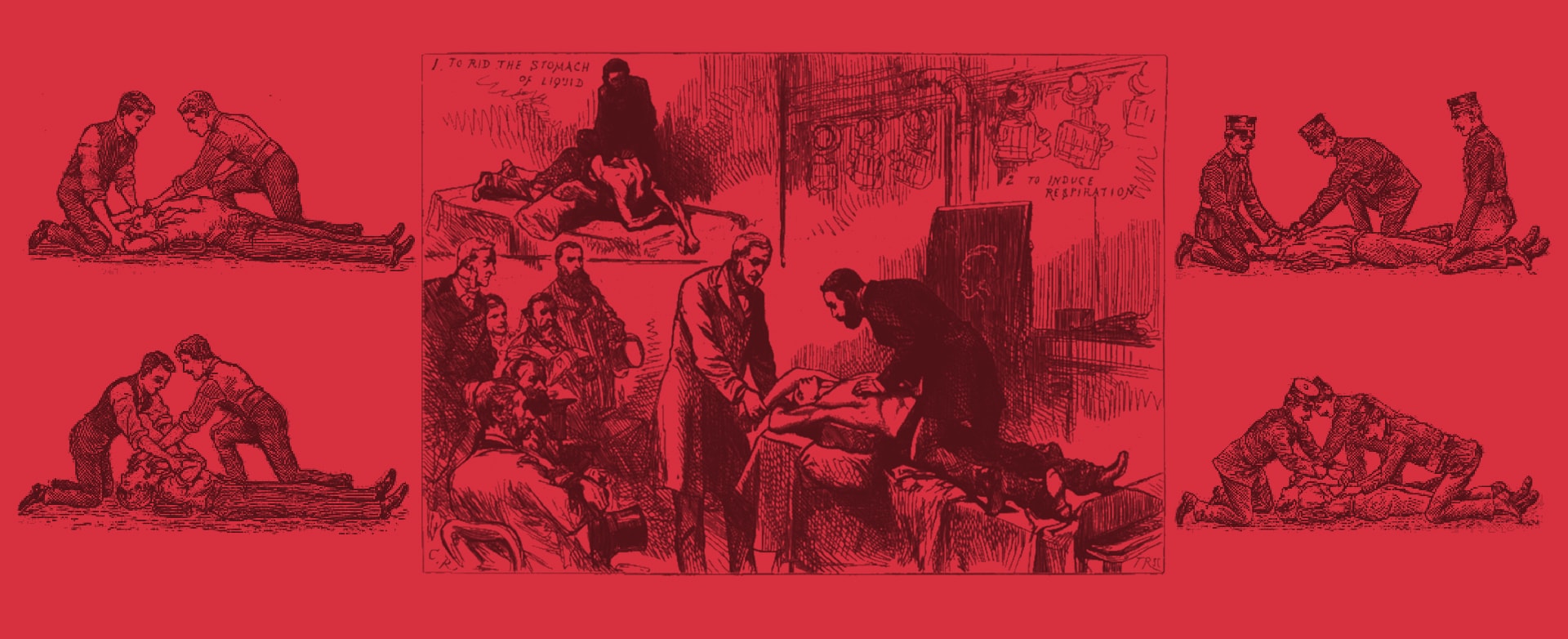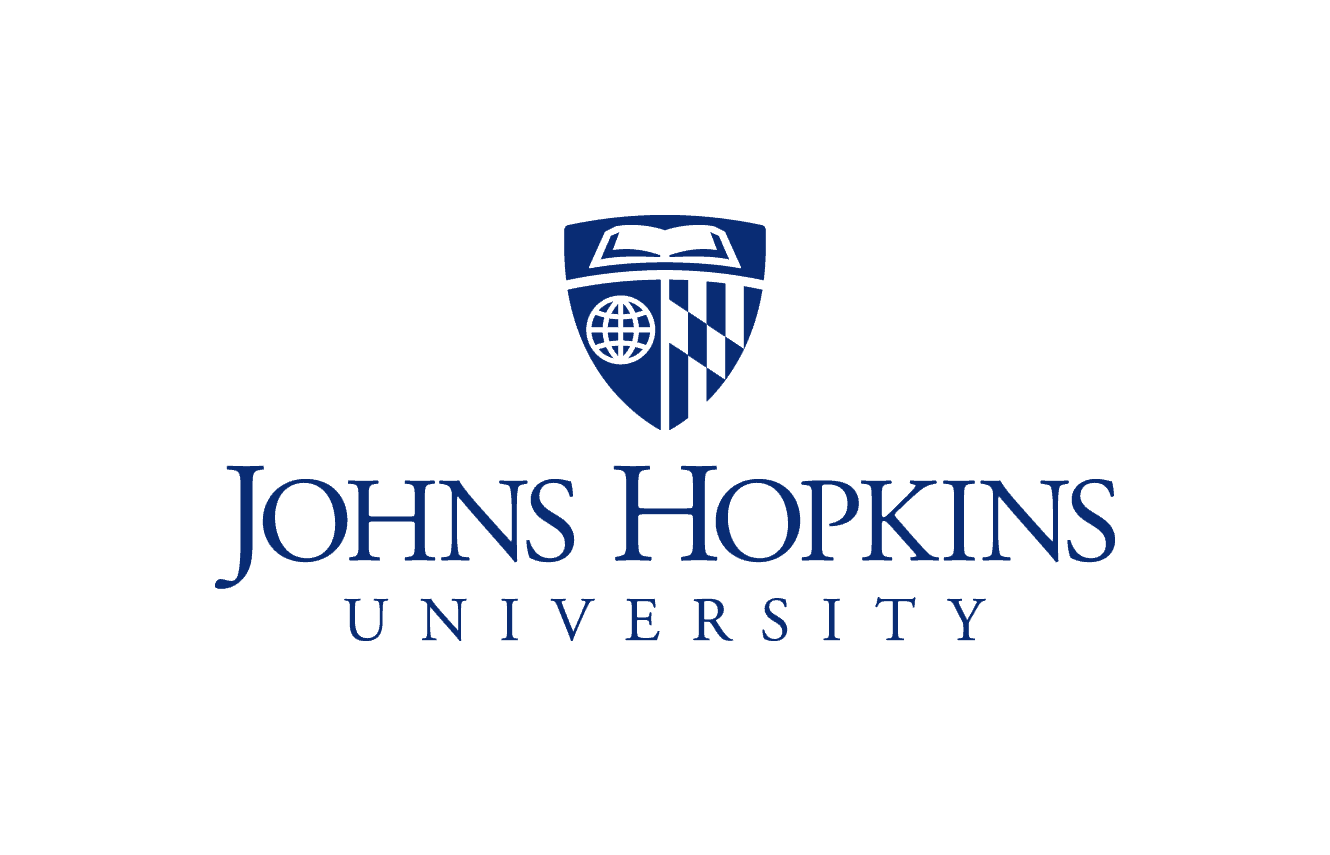 Johns Hopkins University
Researchers at Johns Hopkins University accidentally discovered in 1958 that by performing chest compressions on an animal with ventricular fibrillation, they could obtain the presence of a femoral pulse. It is after this risky discovery that CPR is born. In the hospital center, while chest compressions with open heart were then already known, the technique of heart massage closed chest had just appeared. A few years later, Mr. William Kouwenhoven, still from Johns Hopkins University, discovered and set up the first closed chest defibrillator. This electrical engineer has developed a device capable of sending consecutive electric shocks in order to resuscitate an adult heart in spontaneous judgment.
That is to say, the 1950s were a defining moment in the beginning of modern emergency cardiac care
Dr. Fred Wilson
It was in 1964 that an Albertan, Dr. Fred Wilson was one of the first significant discoveries in the country in the cost of resuscitation. While one woman in the sixty was a cardiopulmonary arrest following chest pain presenting to her emergency room, the doctor decided to start CPR while one of her nurse colleagues went to find a defibrillator in an operating room. Following the CPR maneuvers of Dr. The nurse arrived with the defibrillator which he installed on the spot to his patient. Seconds later, he reanimated the lady. Following his discovery, he decided to form a resuscitation team in his hospital with their own "emergency cart" consisting of a defibrillator.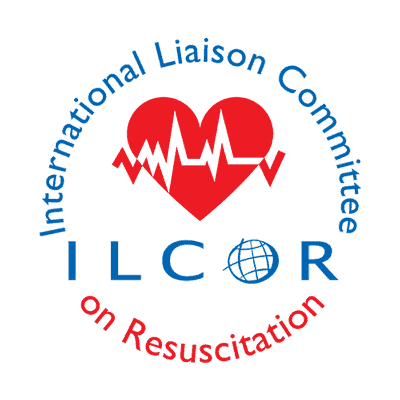 The International Liaison Committee On Resuscitation
Since cardio-vascular resuscitation techniques offered the best chance of survival for RCA victims, some years later, some medical experts wanted to teach it to everyone. Several medical and legal implications make these teachings a complex task. It was cardiologist Dr. Anthony Graham who accepted in 1976, in the city of Toronto, to take on this daunting challenge in association with the American Heart Association. Since then, the evolution of CPR training to the general public has never stopped evolving. Nearly 500,000 people in Canada each year learn CPR. Many learning methods are available to all to learn the latter.
The ILCOR (International Liaison Committee on Resuscitation) and all its members meet every five years to review and adopt recommendations to improve teaching and practice resuscitation and first aid. ILCOR ensures continuous improvement and enhancement of CPR. She examines the latest scientific breakthroughs and works tirelessly to improve the technique and practice of cardiopulmonary resuscitation.
An innovative teaching method
Nowadays, since more people are trained in CPR, many public places have acquired Automatic External Defibrillators. Since this tool is the only way to resuscitate a person who has suffered a cardiac arrest, it is in everyone's interest to be able to benefit from it. Several companies subsidize the purchase of DEA from their community while some municipalities offer voluntary and mandatory offerings in many of their public centers such as arenas and recreation centers.
It is with honor that our company wishes to stand out by offering CPR and first aid online training. Thanks to this innovative teaching method, more people will be able to benefit from knowledge allowing resuscitation.
Here are the highlights of CPR
Discover the evolution over time
1732
In Alloa, Scotland, local surgeon William Tossach uses mouth-to-mouth breaths to revive a suffocated coal-pit miner. Dr. Tossach documents the success 12 years later, in what may be the first clinical description of mouth-to-mouth resuscitation in medical literature.
1740
The Academie des Sciences in Paris officially recommends mouth-to-mouth resuscitation for reviving victims of drowning.
1774
London physicians William Hawes and Thomas Cogan found the Society for the Recovery of Persons Apparently Drowned (later to become The Royal Humane Society) to assist victims of sudden and unexpected death.
1775
Experimenting with animals, Danish veterinarian Peter Abildgaard discovers that after rendering a chicken lifeless by shocking it, countershocks to the chest could restore a heartbeat.
1782
The Royal Humane Society expresses its preference for using bellows rather than mouth-to-mouth ventilation to artificially inflate the lungs.
1856
Le médecin londonien Marshall Hall présente sa technique de réanimation simple: repositionner le patient alternativement d'un côté à l'autre. Il met à jour l'approche en ajoutant une pression sur le thorax.
1858
Henry Silvester, another London physician, creates the chest-pressure arm-lift method: raise the patient's arms up to expand the chest, then cross the arms over the chest to apply expiratory pressure.
1874
German physiologist Moritz Schiff's research on animals in Florence, Italy reveals that massaging the heart during surgery can restore circulation.
1878
In Germany, Rudolph Boehm shows that external compressions of the heart provide adequate circulation in cats.
1891
After using external compressions to restart the hearts of 2 young human patients, German surgeon Dr. Friedrich Maass becomes the first to advocate chest compressions, rather than ventilation alone, to help with circulation. But the technique doesn't take hold, and for the next half century, open-heart massage is the standard.
1903
In Cleveland, Ohio, Dr. George Crile's research confirms that external chest compressions restore circulation in dogs.
1904
Dr. Crile reports successful closed-chest cardiac massage in 1 human case. But once again, the noninvasive technique doesn't gain traction, and patients continue to receive open-heart massage.
1933
Researchers at Johns Hopkins University, led by electrical engineer William Kouwenhoven, PhD, accidentally rediscover external compressions when they find that pressure on a dog's sternum provides adequate circulation to the brain to keep the animal alive until defibrillation can restart its heart. Their results are confirmed in more than 100 dogs.
1947
In Cleveland, Ohio, cardiothoracic surgeon Dr.Claude Beck performs the first successful use of an electric defibrillator on an exposed human heart.
1950
The AHA begins publishing Circulation, a scientific journal that informs doctors, researchers, and others about cardiovascular breakthroughs.
1954
American physician and respiratory researcher Dr. James Elam becomes the first person to prove that expired air is sufficient to maintain adequate oxygenation.
1956
Dr. Elam and Dr. Peter Safar prove that mouth-to-mouth resuscitation is an effective lifesaving method. Drs. Elam, Safar, and Archer Gordon play leading roles in promoting rescue breathing to professional healthcare providers and the public alike.
1956
For the first time in human medicine, an external defibrillator successfully restores a steady rhythm to a quivering heart. Harvard cardiologist Dr. Paul Zoll leads the study with funding from the AHA.
1957
The United States military adopts the mouth-to-mouth resuscitation method to revive unresponsive victims.
1957
Johns Hopkins team unveils first portable external defibrillator. After several years of research on closed-chest defibrillation, Dr. Kouwenhoven's team at John's Hopkins, which includes James Jude, MD, and Guy Knickerbocker, PhD, unveils its prototype of the first portable external defibrillator (on a wheeled cart): the 200-lb Hopkins Closed Chest Defibrillator.
1960
Resuscitation pioneers Drs. Kouwenhoven, Safar, and Jude combine mouth-to-mouth breathing with chest compressions to create cardiopulmonary resuscitation, the lifesaving actions we now call CPR. The AHA starts a program to acquaint physicians with closed-chest cardiac resuscitation, which becomes the forerunner of CPR training for the general public.
1960
The life-size training manikin (a collaborative effort by Drs. Safar, Elam, and Gordon and Norwegian toymaker Åsmund Lærdal) goes on to teach CPR skills to more than 400 million people—and counting—worldwide.
1963
Cardiologist Dr. Leonard Scherlis establishes the AHA's CPR Committee. That same year, the AHA formally endorses CPR.
1966
The National Research Council of the National Academy of Sciences convenes an ad hoc conference on cardiopulmonary resuscitation. The conference is the direct result of requests from the American National Red Cross and other agencies to establish standardized training and performance standards for CPR.
1972
In Seattle, University of Washington cardiologist Dr. Leonard Cobb launches Medic II, the world's first mass citizen training in CPR. During its first 2 years, the program helps train more than 100,000 people.
1973
Second National Conference on CPR and ECC.
1975
The AHA publishes the first Advanced Cardiovascular Life Support (ACLS) Textbook.
1981
A program to provide telephone instructions for performing CPR begins in King County, Washington. The program trains emergency dispatchers to give callers CPR instructions while EMT personnel are in route to the scene. Fast forward to the 21st century: Dispatcher-assisted telephone CPR is standard in dispatch centers across the United States.
1983
The AHA convenes a national conference on pediatric resuscitation to develop CPR and ECC guidelines for pediatric and neonatal patients.
1985
Fourth National Conference on CPR and ECC.
1988
In co-sponsorship with The American Academy of Pediatrics, the AHA introduces the first pediatric courses: pediatric BLS, pediatric advanced life support (PALS), and neonatal resuscitation.
1990
Fifth National Conference on CPR and ECC.
1990
Public access defibrillation programs provide training and resources, including AEDs, to the public sot hat they can help resuscitate victims of cardiac arrest.
1992
Founding of the International Committee on Resuscitation (ILCOR).
1999
The first task force on first aid is appointed. This year also sees the first International Conference on Guidelines for CPR and ECC.
2004
The AHA and ILCOR release a statement about AED use in children, stating that for children ages 1 year to 8 years who have no signs of circulation, it is appropriate to use an AED.
2005
The AHA develops the Family & Friends®CPR Anytime® kit, an innovative product that enables anyone to learn the core skills of CPR in just 20 minutes. The kit provides everything needed to learn basic CPR, AED skills, and choking relief anywhere, from a family room at home to a setting for instructing large groups.
2005
The 2005 International Consensus on CPR and ECC Science With Treatment Recommendations (CoSTR) Conference leads to the AHA publishing the 2005 AHA Guidelines for CPR and ECC. The Guidelines recommend a new compression-to-ventilation ratio of 30:2 as well as changes to AED usage.
2008
The AHA releases new recommendations that say bystanders can skip mouth-to-mouth resuscitation and use Hands-Only CPR to help an adult who suddenly collapses. In Hands-Only CPR, bystanders dial 9-1-1 and provide high-quality chest compressions by pushing hard and fast in the center of the victim's chest.
2010
After the 2010 International CoSTR Conference, the AHA publishes the 2010 AHA Guidelines for CPR and ECC. 2010 also marks the 50th anniversary of CPR.
2012
The AHA's Hands-Only Mobile Tour hits the road to teach Hands-Only CPR across the country.
2013
The AHA installs an interactive CPR kiosk at Dallas-Ft. Worth airport. It features a practice manikin, video, and touch screen that give performance feedback as passengers between flights learn to perform hands-only CPR. Within 5 years, there will be more than 30 CPR kiosks in cities across the country.
2015
The Institute of Medicine releases its report Strategies to Improve Cardiac Arrest Survival: A Time to Act(2015). After the 2015 International CoSTR Conference, the AHA publishes the 2015 AHA Guidelines Update for CPR and ECC.
2017
The AHA begins its continuous evidence evaluation process for the Guidelines for CPR and ECC and, later that year, releases the 2017 Focused Update.
2018
In June, the AHA publishes "Resuscitation Education Science: Educational Strategies to Improve Outcomes from Cardiac Arrest" in the journal Circulation. This statement, which is applicable to all resuscitation training programs (not exclusive to AHA), examines best practices in education and applies them to resuscitation. By implementing the statement's guidance, training programs and resuscitation instructors will help raise the standard of care and increase survival from cardiac arrest.