Wearing a helmet when cycling is vital!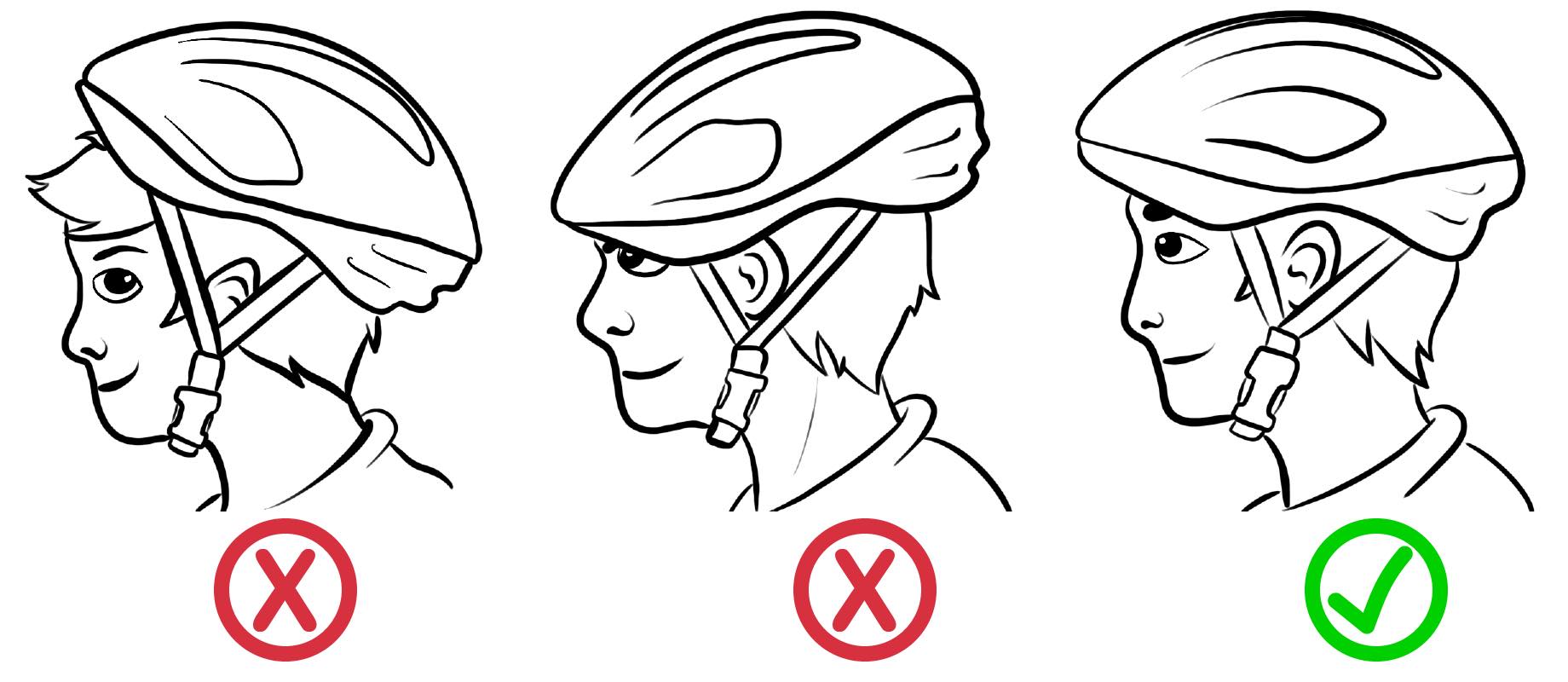 Enjoying the sun on your bike is great, with the right protection it's even better!
As warmer weather and longer hours of sunshine approach, it's natural for outdoor activities to pick up in full swing. Among these physical activities, cycling is increasingly popular.
An activity full of benefits
The benefits of this physical activity have been proven time and time again. Here are some of them:
improved cardiovascular health;

Reduced chance of diabetes;

increased energy;

improved sleep quality;

improved mental health.
So whether it's for recreation or commuting, cycling is a great way to stay healthy.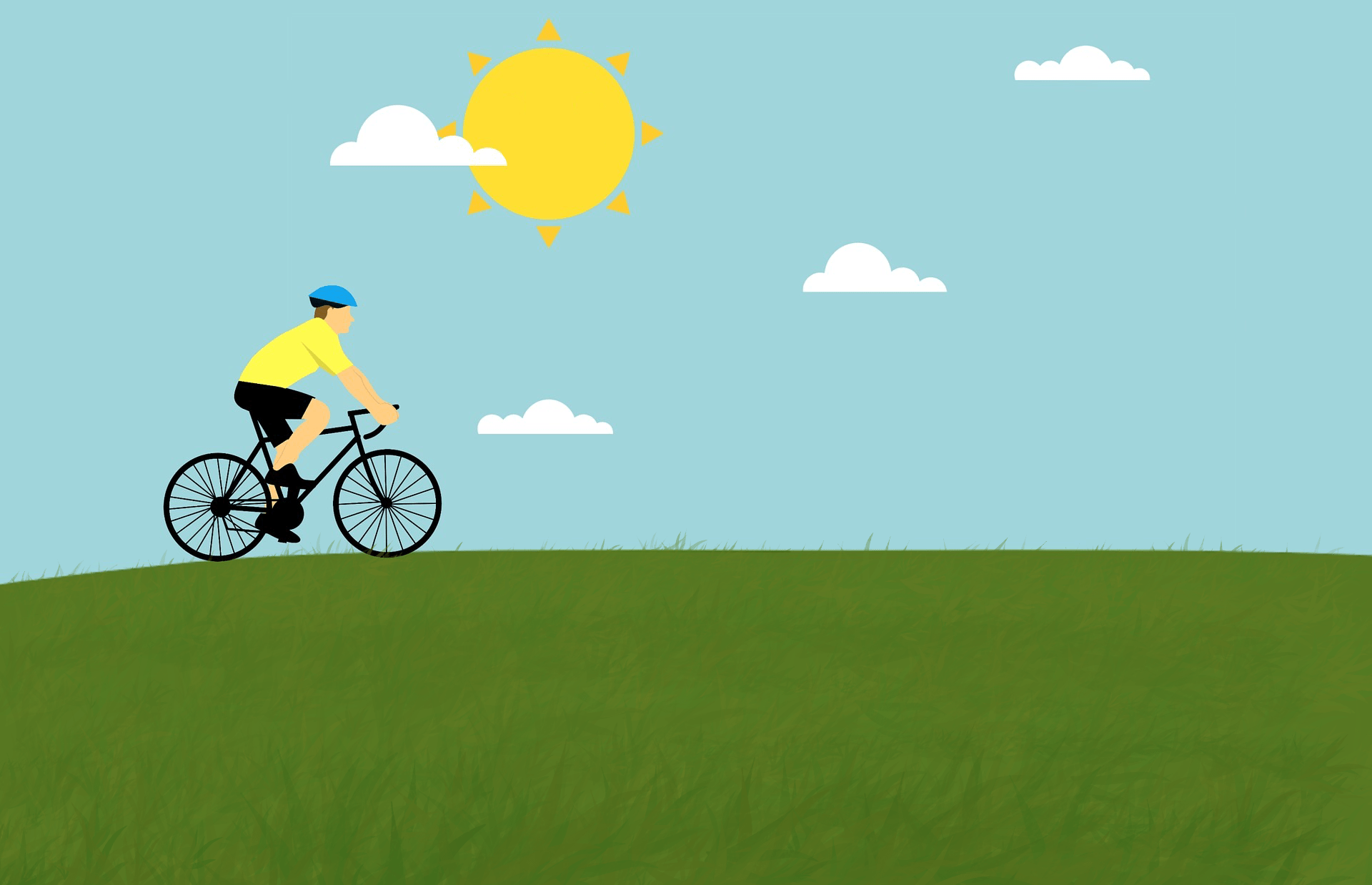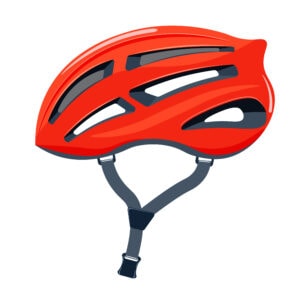 HOWEVER,
Despite all its benefits, cycling remains an activity during which it is important to protect oneself adequately by following the rules of the road and using the proper protective equipment. Among this equipment, there is one that is unfortunately still easily forgotten: the helmet.
In fact, nearly half of Quebec cyclists do not wear a helmet. Even in our regions where helmets are more popular, 30% of cyclists admit that they do not wear one.
Some important statistics:
Between 2007 and 2016, head injuries contributed to nearly

60%

of cyclist-related deaths in Quebec.

This translates to an average of 12 persons per year.

Between 2009 and 2019, these injuries also contributed to nearly 30% of hospitalizations related to a cyclist incident.

It has been shown that simply wearing a bicycle helmet can prevent between 50% and 69% of head injuries among cyclists.

If the helmet fits properly, it can prevent up to 85% of head injuries.

This protective equipment could prevent up to

4 out of 5

head injuries if worn by all cyclists.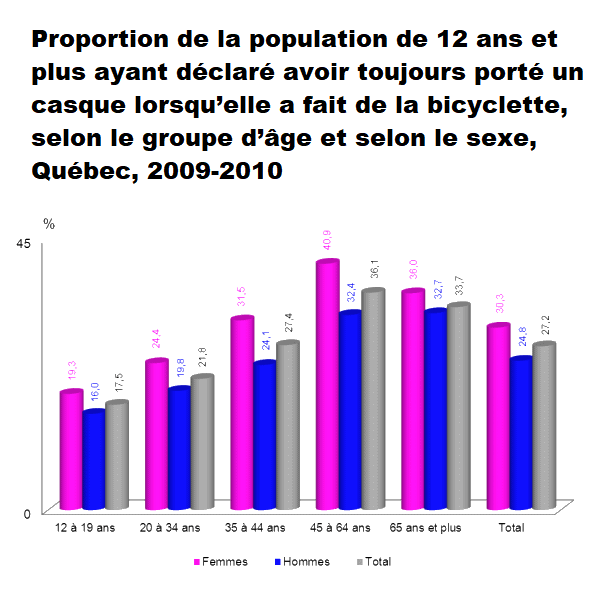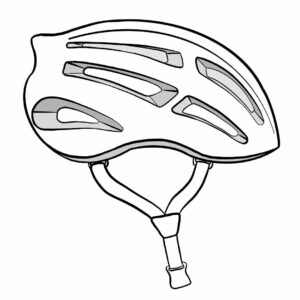 The helmet protects the head by…
absorbing shocks to prevent direct impacts with the skull;

spreading the impact over a larger surface;

slowing down the projection if the head is hit thanks to the foam inside the helmet.
How to properly adjust your bicycle helmet
Choosing the right size
This is the first aspect to consider when buying a helmet, since the proper functioning of the other 2 aspects (positioning and adjustment) depends on it. Entry-level helmets are designed to fit the majority of the population, and offer an adjustment system that keeps the helmet in place. However, there are times when this type of helmet may not fit your head shape or size. Doing some research beforehand can help you find out what types of helmets would be best suited to your needs and tastes.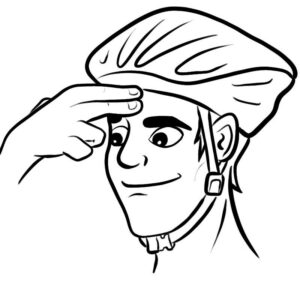 Positioning it well
For a helmet to be protective, it's not enough to simply put it on your head and fasten it under your chin. Because a properly fitting helmet can go a long way toward preventing head injuries, knowing how to properly position it is very important.
The method for properly positioning your bicycle helmet is quite simple. To place it correctly in the middle of your head, make sure that the front of the helmet is two fingers above your eyebrows.
By placing the helmet in this position, it will be able to absorb the shock of an impact to both the front and back of your head.
Also, if your helmet is adjustable, for example, it can be tightened with a roller on the back of the helmet, tighten it enough to fit on your head even if the straps are not attached*.
*Of course, this adjustment is to ensure the stability of the helmet, so you must still fasten the straps.
Adjusting the straps
Last but not least are the straps. Without them, the helmet is useless, inevitably falling off your head before it can protect you from any impact.
It's important to make sure the straps on the left and right side of your head are at the right angle, creating a V shape that doesn't touch your ears. Similarly, the strap under the chin should be snug and centered, but not so tight as to be uncomfortable. You should not be able to put more than one finger between your chin and the strap.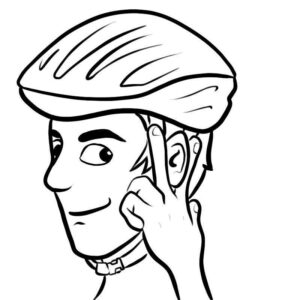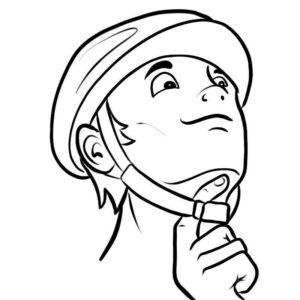 For a fun and safe summer, remember to follow the road rules and always wear your helmet when you ride your bike!
Leboeuf, Emilie et Grenier, Alexandre. Juin 2019. "Le port du casque de vélo". Dessercom, 6p.
Institut national de santé publique du Québec (INSPQ). s.d. "Port du casque de vélo". INSPQ : Centre d'expertise et de référence en santé publique. [En ligne] https://www.inspq.qc.ca/securite-prevention-de-la-violence-et-des-traumatismes/prevention-des-traumatismes-non-intentionnels/dossiers/port-du-casque-de-velo
Ministère de la santé et des services sociaux (MSSS). Dernière mise à jour le 19 février 2018. "Port du casque de vélo". Statistiques de santé et de bien-être selon le sexe – Tout le Québec. [En ligne] https://www.msss.gouv.qc.ca/professionnels/statistiques-donnees-sante-bien-etre/statistiques-de-sante-et-de-bien-etre-selon-le-sexe-volet-national/port-d-un-casque-de-velo/
Gauthier, M., Colin, C., Frappier, J-Y., Hervouet-Zeiber, C.,Saint-Vil, D., Atkinson, J., Auger, L., Bardin, C., Chalut, D., Friedman, D., Ste-Marie, M., Cyr, C., Bélanger, R., Clément, J., Dugas, M-A., Gervais, P., Hamel, P., Harvey, J. et Mathieu, B. 23 juin 2013. "Une loi portant sur le port obligatoire du casque à vélo pour les moins de 18 ans". Le Soleil. [En ligne] https://www.lesoleil.com/opinions/point-de-vue/une-loi-portant-sur-le-port-obligatoire-du-casque-a-velo-pour-les-moins-de-18-ans
La Cordée. 25 mai 2018. "Bien porter et bien ajuster son casque de vélo". Blogue La Cordée. [En ligne] https://blog.lacordee.com/bien-porter-et-bien-ajuster-son-casque-de-velo/
Fondation de la Commission scolaire de Montréal. "J'apprends le vélo : Cahier de l'enseignant". Duathlon relève. [En ligne] https://fr.readkong.com/page/j-apprends-le-v-lo-cahier-de-l-enseignant-e-5111992
Article written in collaboration with Emilie Bedard, Communications Manager.