Breast Cancer Awareness Month!
Categories

Blog

Date

1 October 2020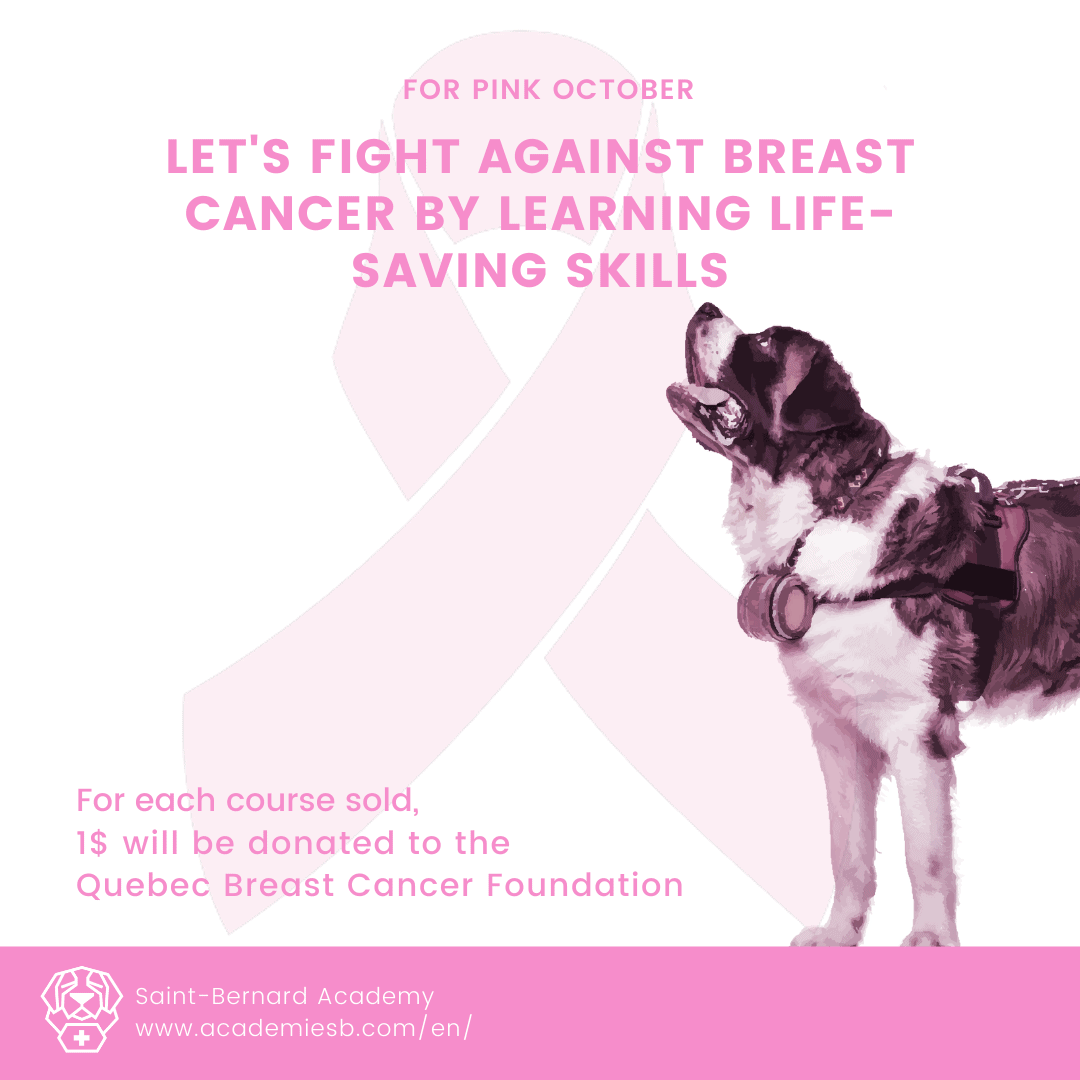 October is Breast Cancer Awareness Month.
With its mission to help build a safer future, one course at a time, Saint-Bernard Academy wanted to make a gesture of support for the cause. Therefore, during this month, in addition to helping you learn life-saving actions, we want our training to help build a safer future for all those who may one day face a diagnosis of breast cancer.
Advances in research have made it possible, among other things, to offer earlier diagnosis. Thanks to this, the mortality rate from breast cancer has dropped by more than 40% since 1986! To encourage the progress of this research, we therefore commit to donating $1 to the Quebec Breast Cancer Foundation for each training course sold during the month of October.
In addition to this contribution, we made a few purchases on the Pink Shop on the Foundation's academiesb.comsite to give back to our community. During the month, we will be doing two (2) draws on our Facebook page (@Academiesb). Participants will have a chance to win a gift basket filled with these products.
If you also wish to contribute to the cause, we invite you to consult the various articles of the Pink Shop. The profits raised allow the Foundation to continue the fight against breast cancer and to help Quebec families who are affected by it in one way or another.
Quebec Breast Cancer Foundation